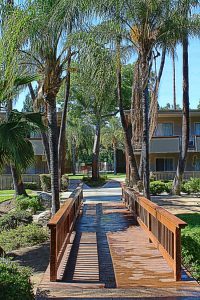 Bertram Partners, Inc. (BPI) is a family owned integrated residential real estate investment, management and
development company. BPI's main thrust is to acquire "value added" multi-family apartment
properties in potentially vibrant residential neighborhoods that are in need of renovation and/or
professional management. BPI through non affiliated entities is the owner and managing general partner of approximately 2,000
residential units in the Western United States in various partnerships with a portfolio value in
excess of $320,000,000.
Present Situation
Population and its changing nature are important to every business. Nowhere is this more important than in the West. Dramatic growth has been led by primarily unskilled population expansion throughout the western United States. There are opportunities to seize in this changing population base. The demand for products and services will continue to increase and the demand for moderately priced rental housing purchased at the right time for the right price will be mandatory to supply housing for a largely unskilled work force. Meeting this demand is the focus of BPI's business activity.
BPI's plans for future development are to concentrate in the Western United States. This allows the company to take advantage of it's in-depth knowledge of those areas and its 37-year history of success in the region.
Management's past experience has sharpened its ability to bring a market strategy quickly into focus. Its efforts have distilled two key strategic imperatives:
Focus on infill and prime "value added" urban properties in quality residential areas where the need for rental housing is most significant.
Focus on rehabilitation of existing multi-family housing projects that have deteriorated through poor management, overcrowding and under-funded capital budgets.
Management's objective is to identify and pursue development opportunities in areas where the greatest demand for housing needs exist. A long-term perspective is taken when evaluating a potential project. BPI is in a competitive marketplace and its projects must be well-designed and well-located, with first-rate management and aggressive marketing in order to achieve the goals established for the development. Superior real estate projects, in terms of location and amenities, will provide greater economic returns for residents and owners alike.
Management thoroughly researches the market on each prospective development and prepares detailed financial forecasts and analyses. In addition, excellent management, operational reserves and budgetary controls are in place. A strong emphasis is placed on quality management and responsiveness to changing community needs and demands.